HAUPTBAHNHOF
Let's build a train station in the desert.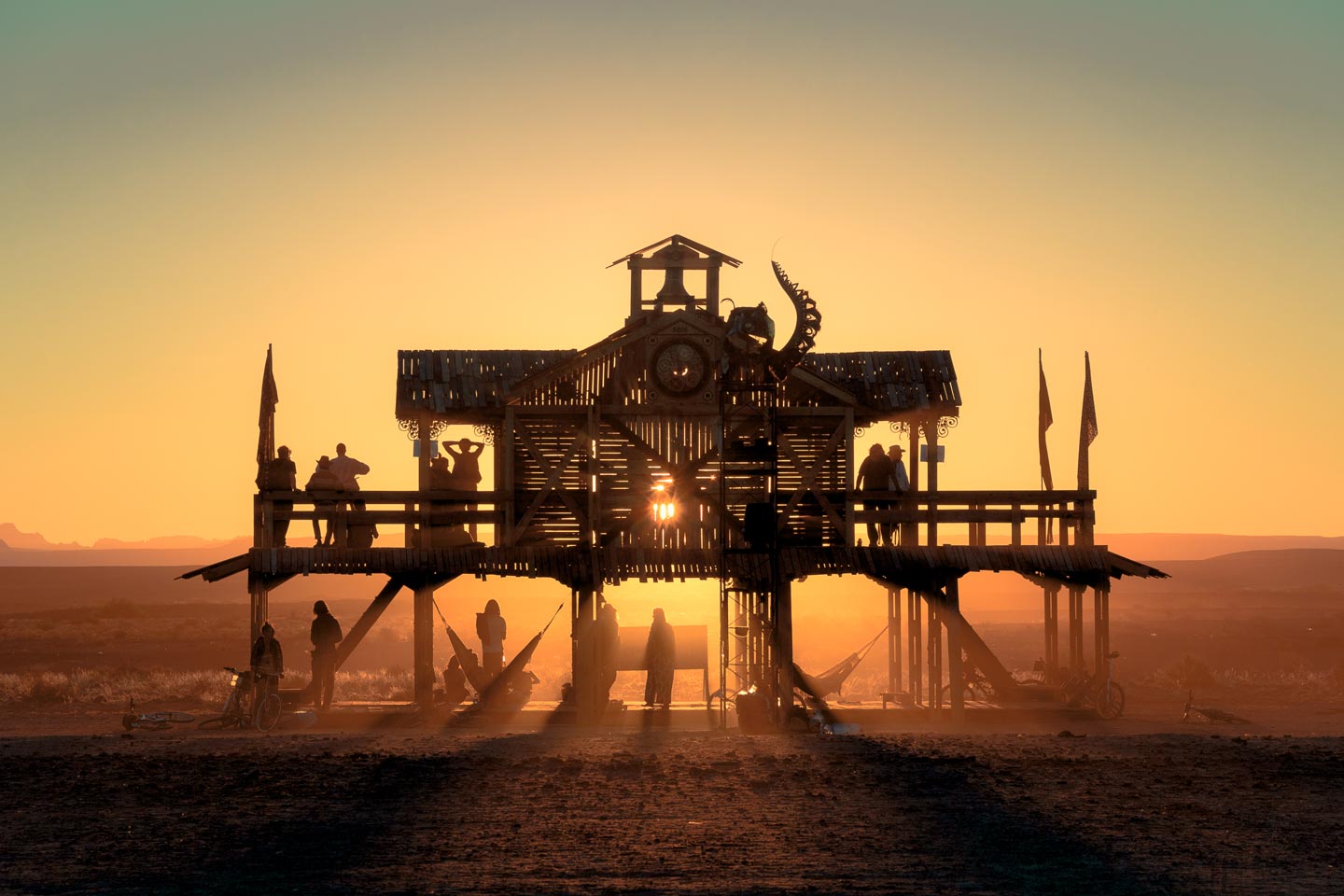 Task
Booking, Stage Design & Production
The Story
Last stop: Hauptbahnhof. A victorian-steampunk train station utilised as a chill out spot by day and a dance floor by night. This independent art project was built for AfrikaBurn Festival with an international team of friends in the remote Tankwa desert of South Africa. For the sake of doing it.
For two consecutive years the Hauptbahnhof, together with The Spirit Train, became one of the main melting pots for dancers and music enthusiasts alike at AfrikaBurn Festival. The Hauptbahnhof itself became a symbol of the journey we made as a team while building it. A true collective effort manifested, with a love for the creative work that would never have been possible if it wasn't for the dedication of everyone involved. Furthermore, it became a symbol for the traveller; literally providing a station to the wanderers who travel through the festival cosmos forgetting why they started in the first place or where they were aiming for.
The Documentary
Whilst on our journey we were joined by the documentarist and filmmaker Jordi Garcia Rodriguez who gifted us with a feature-length documentary. 'Der Hauptbahnhof' gives a truthful and unvarnished insight into the project with all it's ups and downs. The documentary is available for free on Vimeo.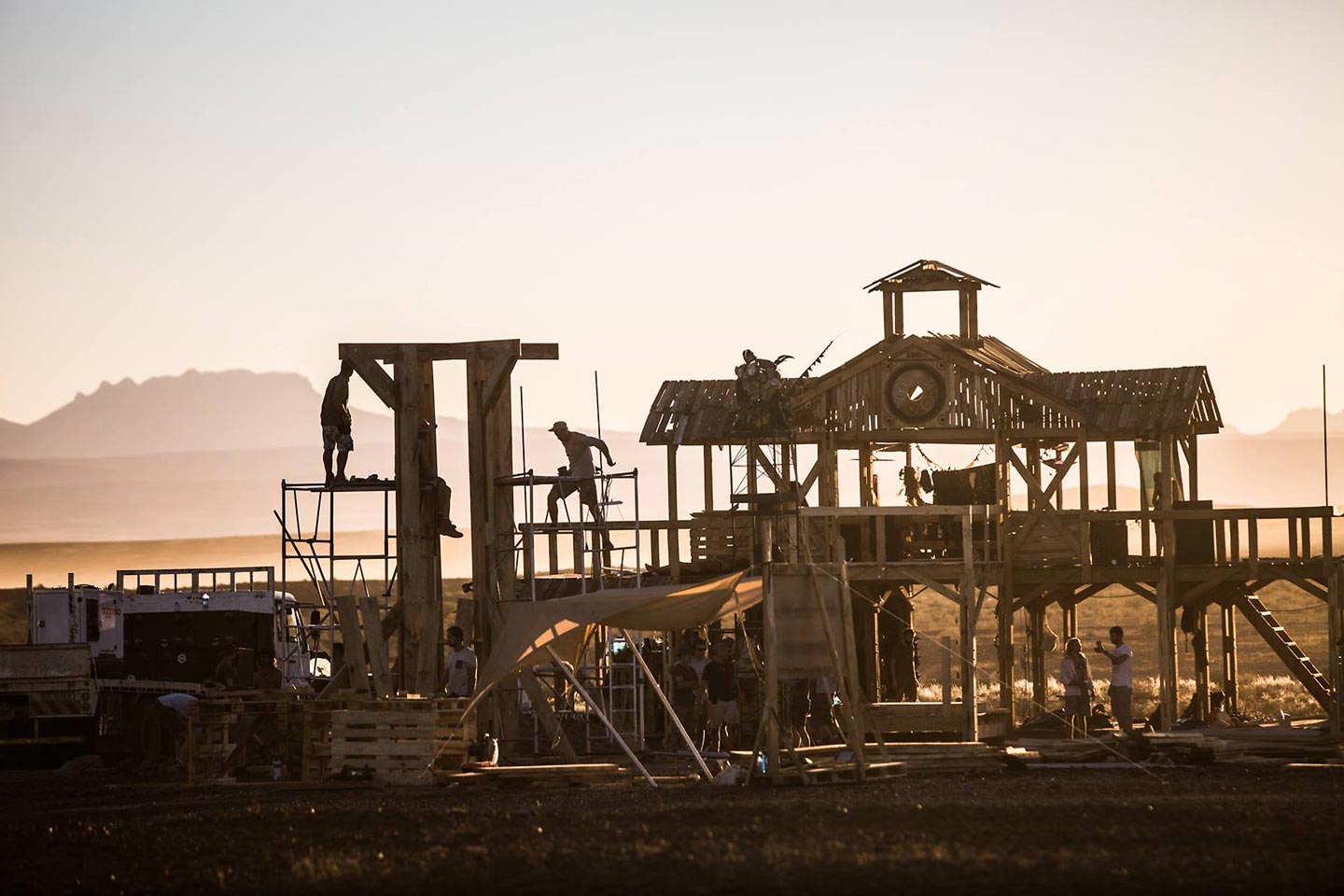 First & Second Year
Roughly 20 t of pine wood and 300 kg of screws were used to create a strong and rave safe structure with simple tools and within a time frame of only 10 days. The structure could carry up to 200 people on the second floor and featured a real brass church bell on the top floor.
In the second year we added a free standing tower that could be used as a Front of House. Because of its popularity as a dance floor in the first year, we extended the structure with its own DJ booth and sound system in the second year to be able to invite international DJs and live acts to perform downtempo music by day. By night we joined the sound systems of The Spirit Train and the Hauptbahnhof to create a dance floor powered by a massive 4-point sound system. All in the middle of the desert.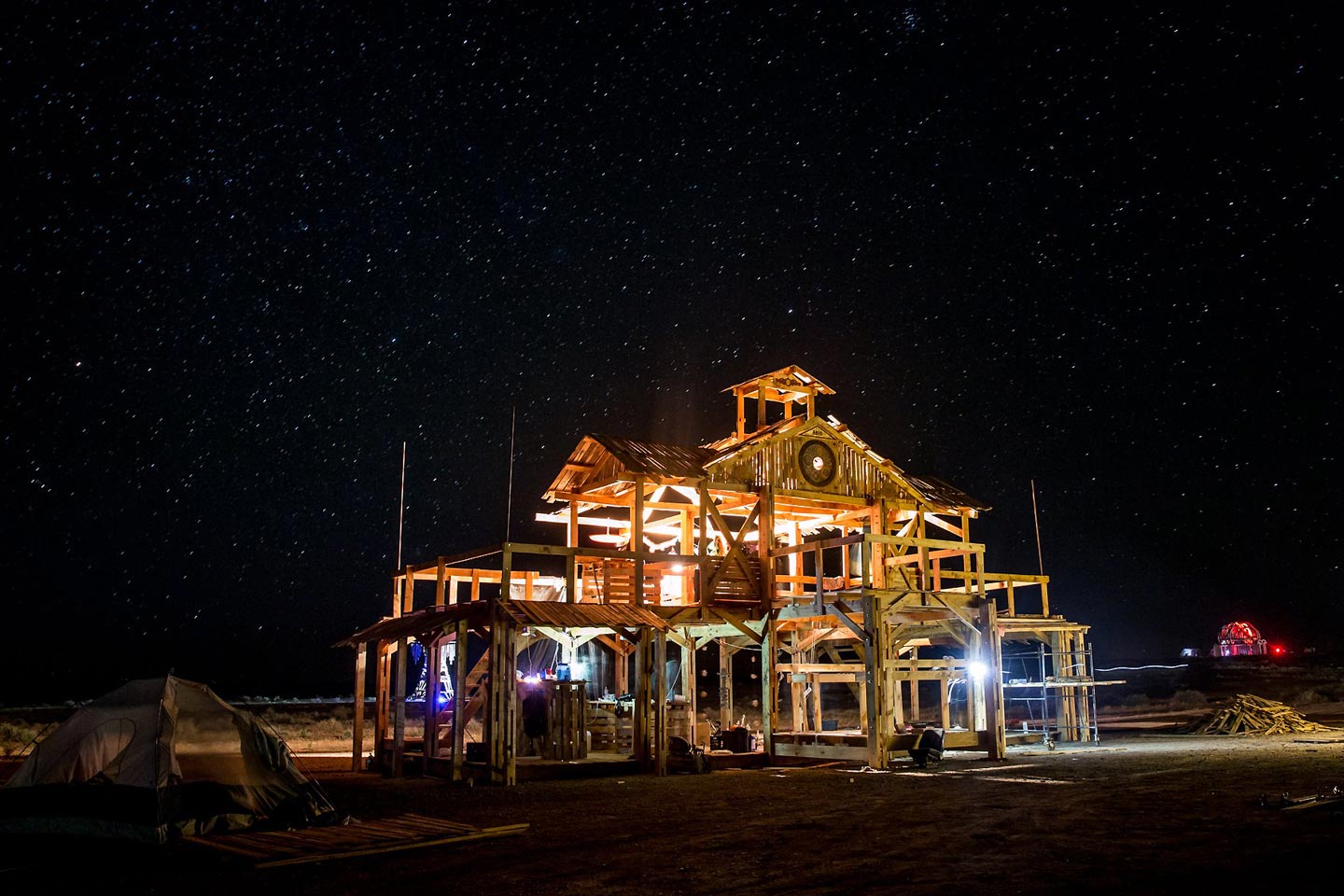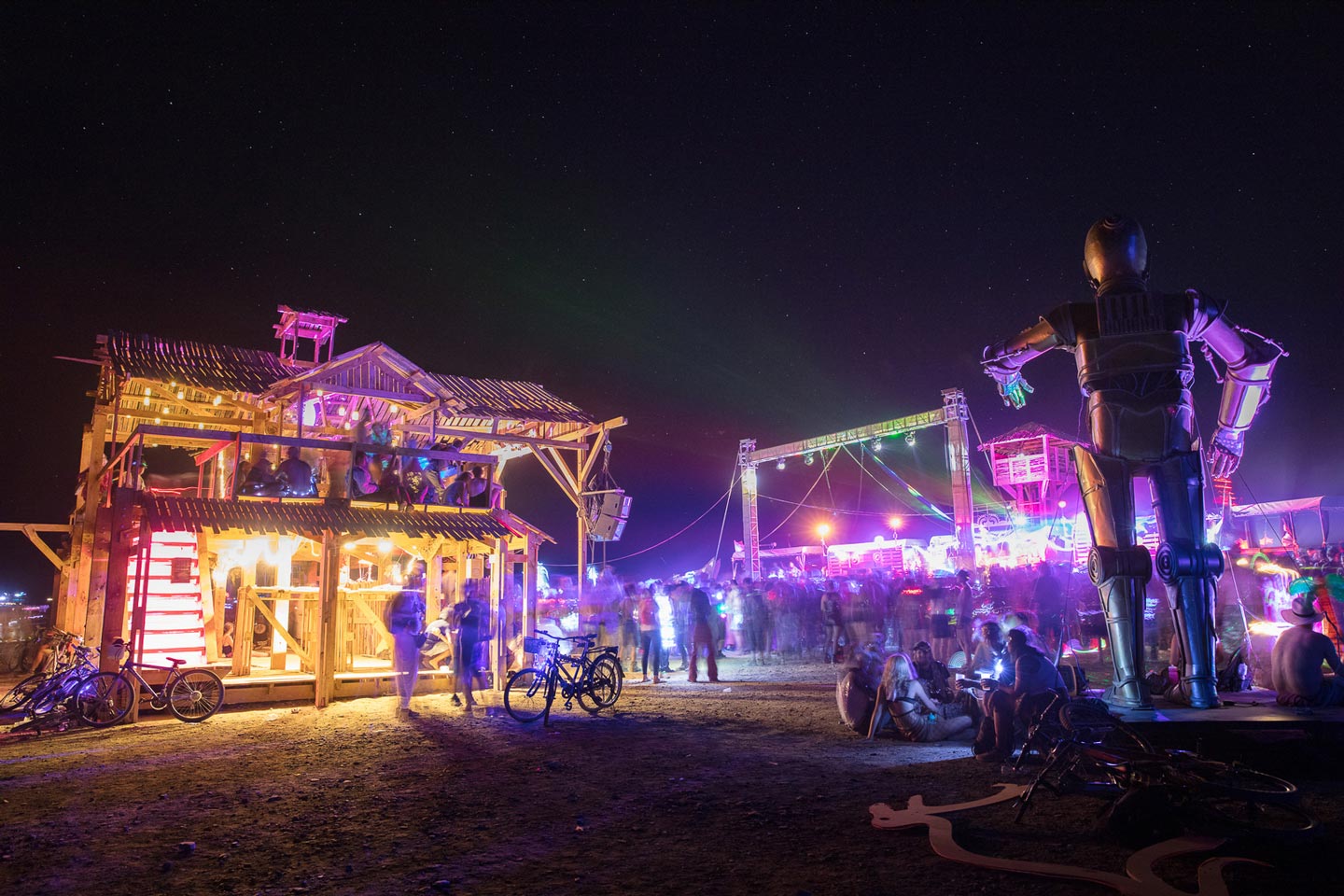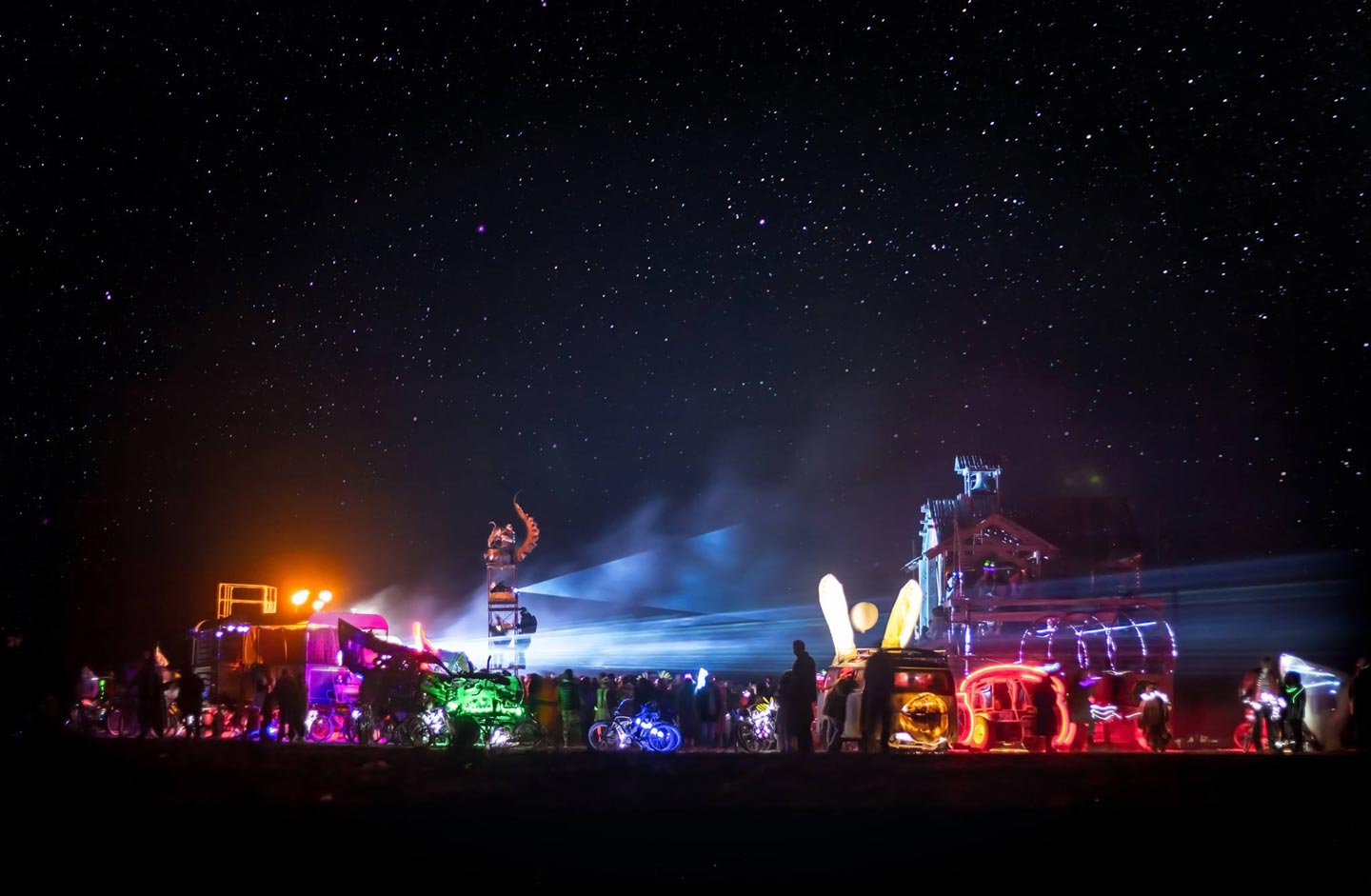 sacred fire
The project might not have been physically sustainable and the act itself of burning it down afterwards is debatable, but it's safe to say that the spirit survived despite the structure having been burnt down to it's ashes. The deeper sense and sociological value is understood when observing the project in the long term. Most of the international connections and friendships that form Wanderzirkus today were made during this project.