DAS DORF
A village dedicated to participation, workshops & talks.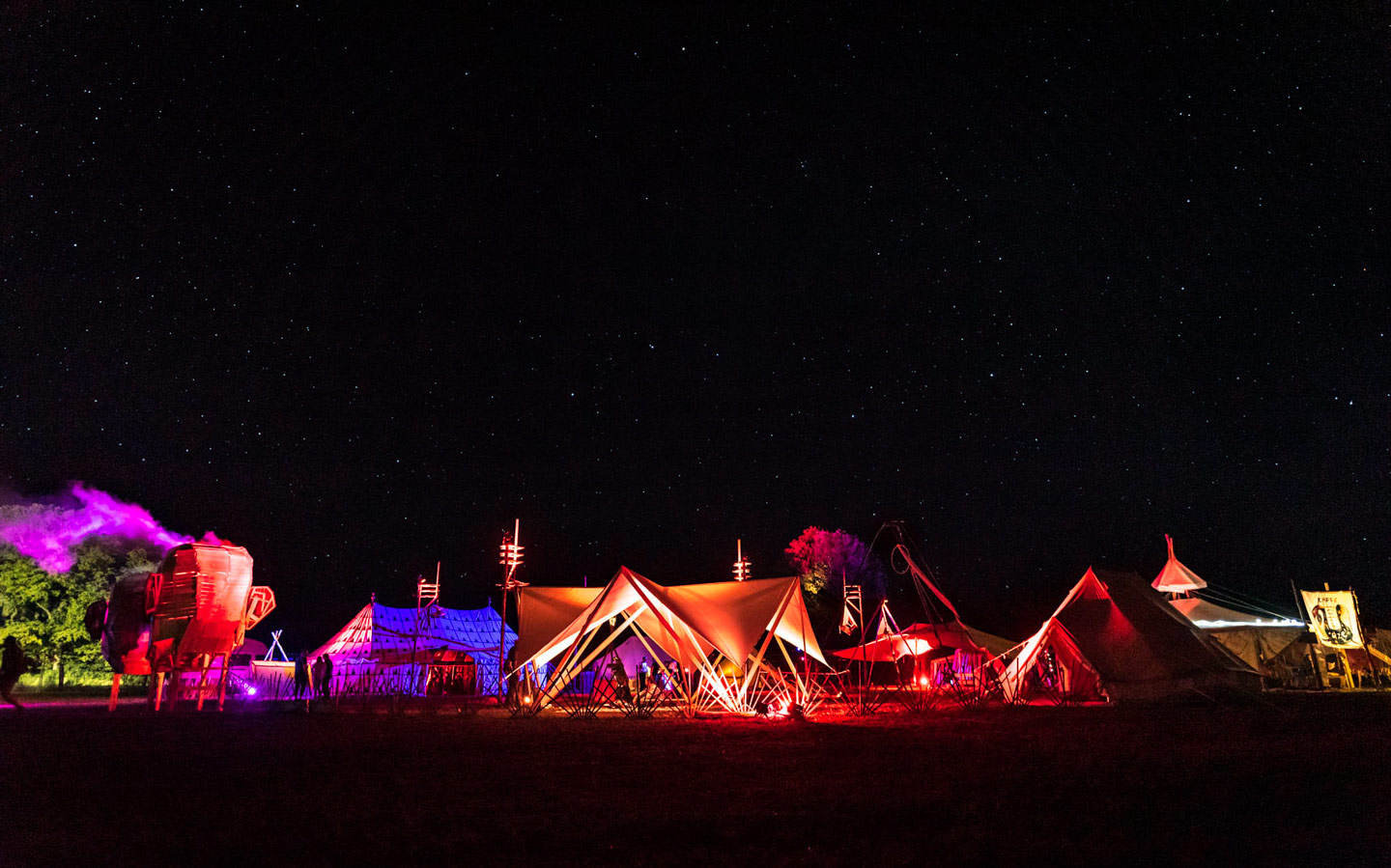 Task
Concept, Curation, Build & Production
The Story
Taking a small village as a role model we created 'Das Dorf': a participation, workshop and talks area at Moyn Moyn Festival. A safe space to come together, discuss ideas, be active, get involved and contemplate.
The growing subculture of electronic music and arts festivals gathers people from many diverse backgrounds. This young, intellectual and artistic community is united in the curiosity for alternative ideas and new forms of consciousness. Das Dorf catalyzes this potential and offers people a stage to present their ideas in a participative manner. It integrates workshops, lectures, talks and shows in a calm space within the cluttered festival environment.
In three different areas – each adopted to their specific type of content – 56 workshops and shows took place. Furthermore, the whole setting of Das Dorf with the integration of cafes, cacao bars and chill out spaces invited the festival nomad to get grounded and interact vis-à-vis. A team of 25 people were involved with the organisation, build, curation, sound, light, art work and technical support on site.
The Areas
The three different areas were structured as follows; 'Contemplation' featured meditation, yoga, breath work, massages and tantric sessions. 'Interaction' was about psychological group sessions, lectures on political topics and presentation of other festival collectives. 'Movement' workshops concentrated on circus arts, body percussion and contact dance.
The Program
We invited the graduating class of Fontys Academy of Circus and Performance Art who not just performed their group show within the space and at different stages of the festival, but also gave workshops in each of their individual circus disciplines. We had talks from political groups like "Ende Gelände", "Strassen aus Zucker", "Mietshäuser Syndikat" and "Kulturweit" so that visitors could come into low-threshold contact with their ideas.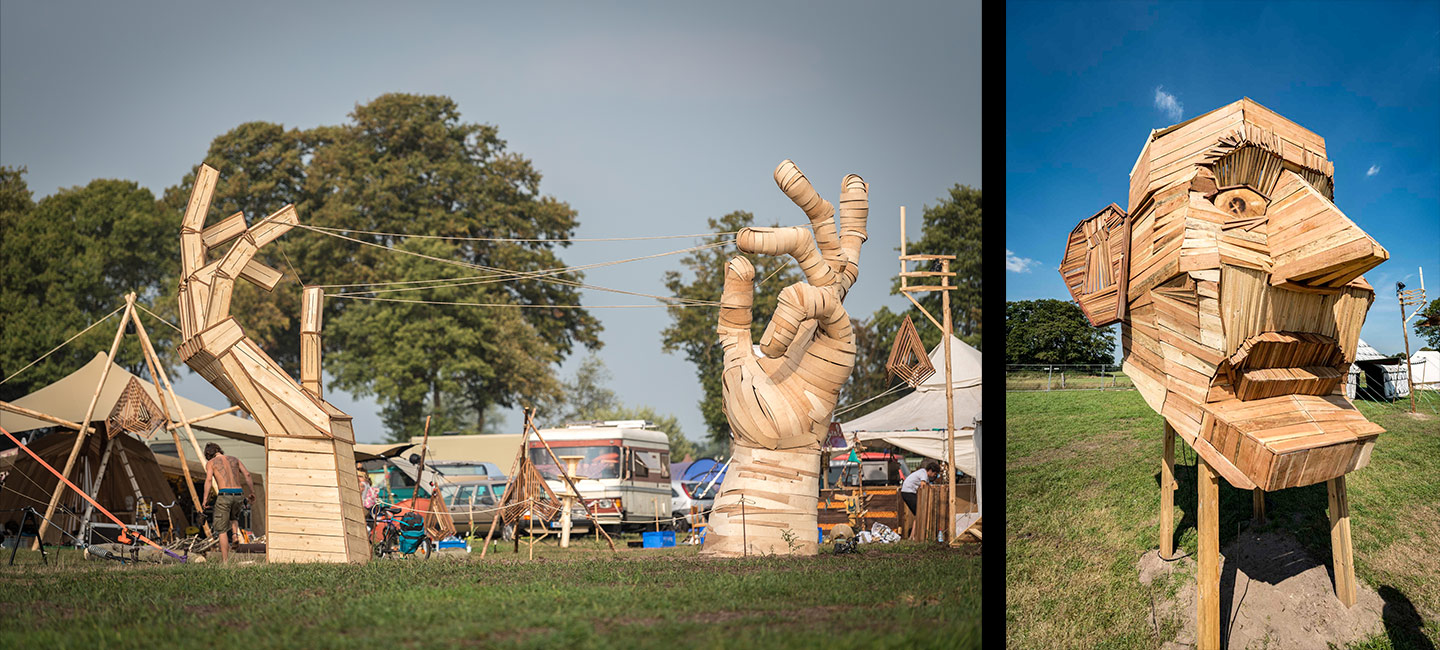 Drag